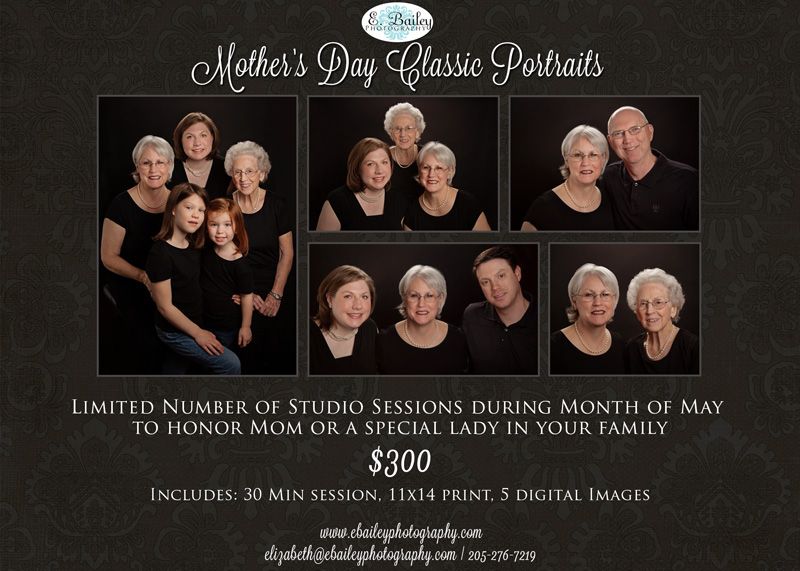 "FAMILY...A link to our past, and a bridge to our future."
Family members are our children's heritage. More than some trinket we leave behind, our children will want photographs of each of us together to visually remember the love we shared for one another.
We celebrate and honor our Mother's during the month of May, so it is a great time to get the generational portrait that you have been putting off. Consider setups with Mother/Children, Grandmother/Grandchildren, Husband/Wife, Individual Children. I will have the classic black background available during the month of May. I only have a few limited dates and times available, so contact me ASAP to get your session booked. For $300 you will get a 30 minute custom session with all requested family setups, an 11x14 ready for framing and 5 digital images with rights to print and share as many prints with the family as you would like. (Over $700 value)
If digital images aren't for you, and you just want a couple of good prints of your family together I will be offering 15 minute Lil' Classic Sessions, on Saturday, May 11, for $35 and no print minimum. Special print packages will only be available on this day. These times will fill up FAST!