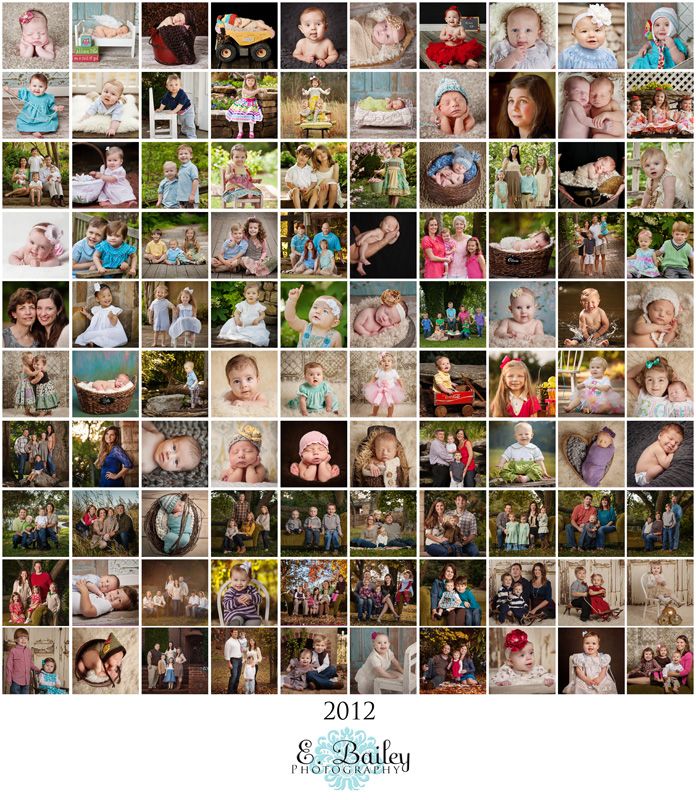 I have selected a client or photographer favorite from 100 of my sessions this past year. This year has been a year of growth and self discovery for me as a Professional Photographer!
The past 2 years I have been able to attend the
Imaging USA
Professional Photographers conference, which always puts fresh new ideas in my mind. This past January I came home with the personal theme for my business, "Customized", for 2012. I wanted to make sure I gave each of my clients a unique experience and product that they could not get any where else. Throughout the year I was able to implement my idea of a customized experience through a variety of ways including: a new fine art album product, a variety of framing options, and personalized ordering sessions. I worked with my clients before the session to discuss clothing selections to coordinate appropriate backgrounds that would compliment and blend with their current home decor. Through a series of in home sessions, I learned that I really enjoyed providing that extra touch of personalization to my clients' images and I believe it made them proud to display them in their homes as well.
This year I was able to collaborate with some amazing semi-local photographers who sparked my interest in taking my photography skills to the next level. While I thought I could expose a pretty decent image, I learned there were rules that could make my images even better. After rigorous training with lighting, posing, and general photography knowledge I was able to earn my
Professional Photographer Certification
this past Summer. I also was able to study with several Master Photographers who helped me refine my lighting style and approach to family environmental photography. I hope to continue learning throughout 2013 as I photograph newborns, children, and families.
Imaging USA is coming up in 2 weeks and I will be headed to Atlanta where I will attend classes with the top notch photographers from all over the country and get to see what new products are being introduced at the trade show. I've got a head start in my mind for my personal business theme for 2013. This is a good one that I can apply to my business as well as personal life!
Leave a comment and share with me one goal you have for 2013. On Thursday 1/10/13 I will randomly select one person that leaves a comment to receive a $50 print credit they can use in 2013!