If you live anywhere in the Southeast you know about the string of tornados that blew through Alabama and the surrounding states on April 27, 2011. It was a day that so many will never forget as many lost homes, possessions, and it took several hundred lives. While many across the state were spared from the destruction, it seems we all knew someone or had a connection to someone that wasn't as fortunate.

One of my recent clients lived in the direct path of one of the bigger tornados that cut across Alabama. I learned the next day that their house had been destroyed in the tornado. I had just gotten their Spring print order back to them a few weeks prior to this day. I prayed that they remained safe during this storm. Thanks to an out of town friend of the family, I was able to confirm that they had lost everything in the storm, including the prints they had just received from E. Bailey Photography. We worked together and got their whole order reprinted for them.

Many things in a home you can replaced, but photographic memories can not always be restored. It is important when you are choosing a photographer for your family that you first choose someone that fits your personal style and needs, but it wouldn't hurt to check into how the photographer stores the images after the session. Would they have access to your files years down the road if something devastating were to happen to your home? Do they sell digital negative files so you can keep a backup copy stored online or in a safe?

I felt honored to be able to present this client with their complete original order yesterday. It may be a while before they have a permanent wall to attach these photos to, but I know they will cherish being able to look at them every day knowing that they still have those sweet babies right there beside them.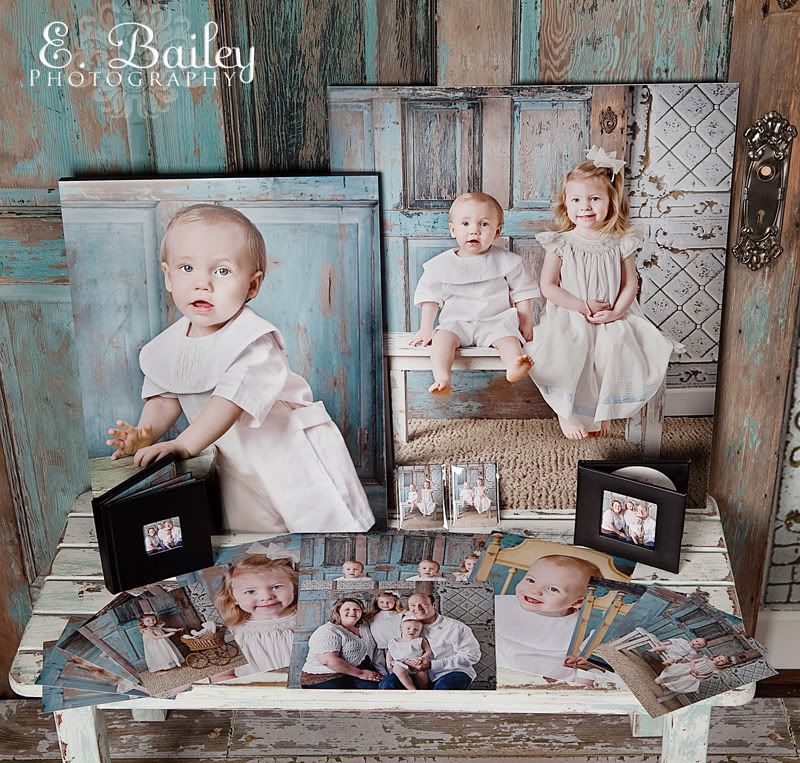 This story really touched me when I recently received a phone call from a small town newspaper in Centre, AL. The reporter told me that someone had brought in an 8x10 print that someone had found in their yard. She said the print was is fairly good condition with minimal damage done to it. I knew immediately which session it would have been from. The print had been picked up by the tornado and it traveled 100 miles across the state! She kindly mailed the print to me and I was able to deliver it back to my client. What an amazing memory to get back and to know the story behind it.

You can read the full newspaper article here:
http://www.cherokeeherald.com/view/full_story/13295372/article-Precious-memories-are-falling-from-the-sky